Storyteller, Author, Publisher, Photographer, Human Rights Activist, Social Justice Campaigner and sometime poet.


"Books are cool.
They take you away to awesome places."

WELCOME TO CLANCY TUCKER'S WEBSITE
*** LATEST NEWS! ***
Great book review - 'Daily Telegraph', Thursday 21 February 2013.
Gunnedah Hero
Clancy Tucker, Clancy Tucker Publishing,
$18.50
THE cover says this book is aimed at the young adult market, but your mature adult reviewer found it an eminently enjoyable read. The story involves 14-year-old ''Gunnie'' Danson reading a manuscript written by his great great-grandfather ''Smokey'' Danson who, also aged 14, set out on a droving adventure during the 1910 drought. With two horses and three dogs, Smokey drove 100 cattle across northern NSW, from Coonabarabran to Armidale, becoming involved in many adventures in the ''long paddock'' while camping under the ''drover's blanket'' (the Milky Way).
One of those adventures — solving an old murder case — resulted in Smokey being named the ''Gunnedah Hero''. While Smokey's main adventure involved saving the family property, Wiralee Station, by keeping the breeding stock alive during drought, Gunnie also saves the day for Wiralee in the present. The author cleverly weaves the bush atmosphere and vernacular of pre-World War I Australia and provides a glossary of terms. See http://clancytucker.com.au for where to buy the book.
Graham Croker
***

'Gunnedah Hero' has another medallion on the cover - one from IndiePENdents.org. What is it? It's a numbered seal, issued after the book has been reviewed by three independent (Indies) peer authors and editors from around the globe. The reviewers check for formatting, grammar, spelling, layout and presentation and give a 'Yay' or 'Nay' as to its worthiness.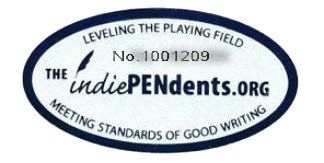 *Check out my YouTube videos*

* 'GUNNEDAH HERO'

* CLANCY TUCKER - PHOTOGRAPHY

* CLANCY TUCKER - AUTHOR, HUMAN RIGHTS ACTIVIST
& SOCIAL JUSTICE CAMPAIGNER

* CLANCY TUCKER PHOTOGRAPHY - 'FLORA & FAUNA'

* PHOTOGRAPHY - SOUTH EAST ASIA

Don't forget to check my daily blog. It contains writing tips for aspiring / emerging writers and guest authors from around the world. Send me an email if you wish to subscribe:

http://clancytucker.blogspot.com.au/
LinkedIn Profile:

http://www.linkedin.com/pub/clancy-tucker/42/72/156
*** News! ***
'Gunnedah Hero' has been 'Commended' in the FAW Christina Stead Award - 2011 National Literary Awards. Twice now, this great story has been acknowledged by the National Literary Awards. It was 'Highly Commended' in the FAW Jim Hamilton Award - 2007 National Literary Awards as an unpublished manuscript.

'Gunnedah Hero' is available as a paperback and e-Book. Contact me via clancy_tucker@hotmail.com to purchase a signed copy of the paperback and a matching bookmark for $23.50, including postage and handling within Australia. The e-Book can be purchased from Morris Publishing Australia for $5.20.
www.morrispublishingaustralia.com
Here is the blurb on the back of the book:
"Fourteen-year-old Gunnedah 'Gunnie' Danson has a 500-word assignment on drought. His late grandfather has left him a box containing a manuscript and several other documents in his will. The manuscript has been written by Gunnie's great-great-grandfather, Smokey 'Gun' Danson, after his journey up the long paddock during a harsh drought as a fourteen-year-old drover in 1910. At the back of the manuscript is an envelope. It's NOT to be opened until Gunnie has read the entire story. Gunnie spends the weekend at Wiralee Station; a cattle station that's been in the family since 1848. There, he reads the awesome manuscript and learns of Smokey's adventurous journey. During the weekend Gunnie hears several secretive conversations. His snobby Aunty Kate wants to divorce his uncle and sell Wiralee Station. Excited, he finishes the manuscript and opens the mysterious envelope. Will it prevent his aunt from selling Wiralee?"
AUTHOR'S BIOGRAPHY
Clancy Tucker writes young adult fiction for reluctant readers but has also achieved success as a poet and photographer. He has lived in four countries, speaks three languages, has photography accepted and published in books in the USA (Innocent Dreams, Endless Journeys & A Trip Down Memory Lane), photographic work registered with the International Library of Photography, published in literary magazines and has written more than 90 short stories.
Clancy's been short-listed and highly commended in writing contests: 2006 , 2007 & 2011 National Literary Awards, Raspberry & Vine (twice), Positive words, Australian Writers On-Line, Shaggy Sheep Tale, The Cancer Council (2005 & 2009) and had ten short stories published in literary magazines (Page Seventeen, Branching Out & Positive Words), newspapers (The Standard, Mountain Views & The Advocate), written articles for Kid Magazine in the USA and has won a poetry prize to name a life-size statue designed by renowned Belgian sculptor, Bruno Torfs. In 2010, Clancy was awarded a two-week NEEF (National Education & Employment Foundation)Mentorship Program conducted at Stonnington Libraries in Melbourne. Clancy is now a full time writer but has enjoyed interesting life experiences, including work as a speechwriter, public servant, fulltime union official, farmer, truck driver and small business operator. He has worked with street kids and draws on life's experiences to write entertaining stories for young adults.
The toughest judges of his work, other than publishers, are his fourteen readers - kids aged from 8 - 17, some of them previously reluctant readers. Most are girls, more than half of them come from broken homes and all have a diverse background - Muslim, Aboriginal and Christian. Clancy's young readers read his manuscripts, complete a simple questionnaire and rate the story out of 10. At the very top of the questionnaire are two bold words: BE HONEST! Clancy values their opinions. Why not? They are his clients; the ones who will hopefully purchase and read his books. Below, you will see some of the comments they've made on their questionnaires.
Manuscripts completed:
'Gunnedah Hero' (c) - Smokey Danson's journey up the 'long paddock' - drought in 1910.
* 'Highly Commended' as an unpublished manuscript in the FAW Jim Hamilton Award - 2007 National Literary Awards.
* 'Commended' in the FAW Christina Stead Award - 2011 National Literary Awards.
Comment by reader 'COCT' : "Your stories are always great because they have great
beginnings, excellent middles and the best endings." Rating: 10
Comment by reader 'M': "The start captured me. The end made me cry and the middle amazed me." Rating: 8
Comment by reader 'GP': "Bloody sensational. Started reading at 8.30am and finished it
at 11.25 pm. I could smell the gumleaves." Rating: 10
'A Drover's Blanket' (c) - sequel to 'Gunnedah Hero' (c).
Comment by reader 'R': "Love ya work!!" Rating: 10
'Bold Journey' (c) - an Italian migrant's journey to Australia.
Comment by reader 'S': "I loved the awesome ending - didn't expect it." Rating: 8
'Irish Gold' (c) - a story about bushrangers & Irish immigrants.
Comment by reader 'B': "I've enjoyed all your stories so far. Most of them are different.
Clancy, please try to use double-sided paper to save trees. (smile)" Rating: 10
'Sam 'Kick Ass' Tucker' (c) - Sam Tucker's kidnapping.
Comment by reader 'P': "When she escaped it was fantastic. I liked everything. Hated nothing.
It would make an awesome movie." Rating: 10
'That Sucks' (c) - Sam Tucker's exploits at university.
Comment by reader 'R': "The story moves too quickly to get bored -
plenty of twists and turns." Rating: 10
'Streetwise' (c) - Sam Tucker as a barrister.
Comment by reader 'R': "Yeeeeees!" Rating: 12
'The Master Drover' (c) - Smokey 'Gun' Danson's story.
Comment by reader 'T': 'Smokey is an awesome guy - just like my Pop." Rating: 50 plus!
'Queen of Wiralee' (c) - Molly Jane Swenson's story - wife of Smokey.
Comment by reader 'J': "Molly's father was a mean mongrel. I cried and cried sometimes.
But, Molly was fantastic and deserved to have a great guy like Smokey. Love him." Rating: 15
'Mister Rainbow' (c) - a fishing / environmental story.
Comment by reader 'B': "I couldn't put it down. Great book!" Rating: 9.5
'Just Lucky' (c) - a story about disabilities. If you're not born with one,
you'll probably pick one up along the way ... but how will you cope?
Comment by reader 'COCT': "A lot of people would like this story. It would teach people that
even if you have a disability, it doesn't mean you're not as good or capable of doing things as anyone else is.
Your stories always end with the title as the very last words and I think that's really cool." Rating: 10
'Ky!' (c) - Rida, a Muslim girl who is bullied.
* Highly Commended' in the FAW Jim Hamilton Award -
2006 National Literary Awards.
Comment by reader 'M': "I absolutely love your stories. They're very interesting." Rating: 11
'Sheeza' (c) - a courageous Australian sheep dog.
Comment by reader 'MM': "This is the best story I have read so far. It has so much suspense and
excitement in it I could hardly put it down. I felt I was in the actual story nearly the whole time." Rating: 10
'A Free Spirit' (c) - Anecdotes from Clancy's life on the run.
Clancy's comment: "This will make you laugh and cry. It is full of true anecdotes about my friends
and my experiences with the great unwashed - the poorest, humblest people I've ever met."
'Pa Joe's Place' (c) - Based on a true story of a seven-year-old girl I met in Thailand in 1973.This is the story of extraordinary bravery during a natural disaster - a tsunami.

Manuscripts in progess:
'Whoosh!' (c) - a story about the 'Black Saturday' bushfires - 7th February 2009.
Clancy's comment: "This is dedicated to those who lost their lives in Marysville,
a town devastated in the bushfires and a town in which I lived, fished and photographed for ten years."
'Magic Billie' (c) - book three in the Gunnedah Hero series

"Books are cool. They take you away to awesome places."
Clancy Tucker
http://clancytucker.blogspot.com.au/